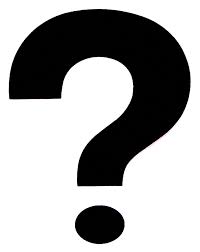 When my brother Jeffrey wasn't busy impressing everyone with how special he was, he behaved like any other older brother, wielding his power and authority to teach his younger sister stuff she was too young to understand.
My most vivid recollection of this occurred one afternoon at the Saxon Hall playground as Cha-Cha and I did flips and hanging tricks from the tetanus-producing bars underneath the sliding ponds. We had recently expanded our vocabulary to include the "F word" and we were busy trying the word out in different sentences and perfecting our language arts skills by using the word as a noun, verb, and adjective.
My brother was in earshot of this and exclaimed, "You don't even know what the word means!" to which we retorted with our ten year old logic, "Of course we do; It's a way to tell someone to leave you alone because they are stupid." My twelve year old brother went on to explain, in explicit detail, the act that the word actually referred to. His description was met with WTF? looks from us, followed by disbelief. The whole thing made absolutely no sense, but what was harder to comprehend was how the heck my brother could have come up with such an explanation. After much deliberation, we decided that my brother must be telling the truth, because even though he was the smartest 6th grader in school and was about to receive his engraved dictionary to prove it, he was not clever enough to make this shit up.
I spent much of the next several months trying to figure out how this act was even humanly possible. To this day, tasks that require any spatial aptitude have always been challenging for me. I suck at jigsaw puzzles, I can barely figure out how to change a vacuum cleaner bag, and you definitely wouldn't want me putting together a piece of your IKEA furniture.
So at ten, I was asking myself questions like, "How are the bodies arranged? How does it stay in? I imagined that for the parties involved, the only possible position was that they both  be lying flat on their backs with their heads at opposite ends of the beds which meant someone in the equation needed arms that were at least six feet long to even make the mechanics of this possible. I continued to ponder.
Then one day the following school year, the mystery was solved thanks to HBO. Cable was in its infancy in 1975 and my family was too busy trying to adjust the rabbit ears on the free version of television to even contemplate paying for shows with snow.  Fortunately Cha-Cha's family already had a subscription and even more fortunately, were a bit lax with using the controls that kept their kids from watching age inappropriate television. We happened upon this movie, which was panned by many critics, but got a "thumbs up" from me for not only solving this riddle I'd been grappling with for close to a year, but also for clarifying any lingering questions by showing multiple examples of how it's done and using a variety of cutting-edge camera angles.
After Jeffrey had shattered my illusion of the F word and while I was waiting for cable to come to Queens and set things straight, he got another opportunity to keep his little sister in line. While with Gaby, my most daring friend, we decided it would be a good idea to steal a piece of candy from a neighborhood store called Burt's Candy Store. I was quickly caught by Burt himself for stealing a packet of Lick-A-Stix. I'm deeply embarrassed by this, partially because I was stealing, but more importantly because I was stealing bad candy, not even a piece of chocolate. Once Burt caught us, he demanded our home phone numbers and told us he would be calling our parents and telling them what we had done. Just as stupid as I was to steal bad candy, I was stupid enough to give Burt my correct phone number.
I went home and in a panic I told my brother what I had done, hoping for some emotional support and guidance. He offered to answer the phone to try to intercept Burt's phone call. It was agonizing. For the next few days, every time the phone rang it felt like a scene out of  Play Misty for Me (well except for the fact that Burt, to the best of my knowledge, wasn't psychotic). After a week and no call from Burt, I realized that the chances of him calling were marginal, but my brother now had a piece of information about me that he could use to his advantage. He suckered me into doing all types of crap for him like clean his room or lend him money and if I didn't do what he wanted he would squeal on me. He milked this successfully for quite some time. I think I was a freshman in college before he officially let it go and only because Burt's Candy Store had gone out of business by that time.
My parents never found out I was caught stealing which means my brother has kept this secret for 40 years. And in retrospect, I'm sure from day one he never really planned to divulge it. Which makes me a pretty lucky little sister.