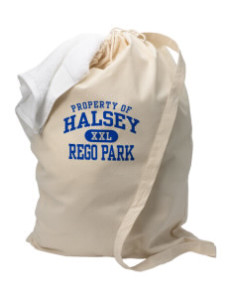 In 6th grade, I took a test that would allow me to skip the 8th grade if I scored high enough. My brothers suggested I skip 8th grade, as they had done, so I would have one less year of school to deal with. This all made perfect sense to me until years later when I entered college at barely 17 and spent every keg party with a huge scarlet A (well a green X) on my hand so everyone on campus would know I was too young to drink. Despite this short-term inconvenience, skipping 8th grade did have its merits, mainly the fact that when both my children entered 8th grade, I was able to tell them I couldn't help them with any of their homework because I'd never been to 8th grade.
Educators led parents to believe that children would still be taught the 8th grade curriculum, but it would be integrated into the 7th and 9th grade curriculum. Integrated was apparently code for "screw the 8th grade curriculum; we have neither the time or the resources to teach it to you, and who will really know anyway."
I entered junior high school with some trepidation because many parents were anxious about the transition. A year or two before I entered, there had been an unfortunate incident where a student from the school who was traveling on a bus was shot. All the parents were worried that the school housed a bunch of gun carrying thugs who would be mugging their kids who were still trying to figure out how to recover from a bebe gun wound.
But junior high school proved to be an amazing ( and violent-free) experience. Since we now had different teachers for each subject, the likelihood  of every teacher hating me was dramatically reduced. And while I only had one male teacher during all my time in grade school, now I had several, which changed the dynamic of the learning experience, probably because I had a crush on half of my male teachers.
I had the same math teacher for both 7th and 9th grade. He always wore a belt with the Jewish Chai symbol on the buckle. Why he felt the need to call so much attention to his religious convictions via a buckle above his crotch is beyond me, but because of that belt, I have never forgotten that he is a Jew.
I also had cool, young teachers for geology and computer science and for just a brief window in time I enjoyed those subjects again. On the flip side, I also had a male gym teacher, which was weird to begin with, but became even more bizarre when he would claim he smelled cigarette smoke in the girls' locker room and threaten to come down to check. Ew.
One of the biggest changes about middle school was that we had to change classes every 45 minutes. When the bell rang, you had to quickly navigate to your next class in under three minutes despite the throngs of kids in the hallways. Traveling between classes was so congested that the school had separate up and down staircases to combat the mayhem that was inevitable. Learning how to move efficiently from class to class was daunting at the time, but it taught me an invaluable skill that I would need a decade later…navigating the F train to Manhattan during rush hour.
Since students were traveling from class to class, there were many opportunities to get to class late or just cut the class altogether. But luckily the school had a solution for this, called "clean sweep." Clean sweep was a draconian system for rounding up students who were late for class, smoking in the bathrooms or tying to cut class. An announcement would blare on the PA system from some school official who sounded authoritative saying, "This is a clean sweep. If you do not have a hall pass, you must report to the auditorium immediately." Most kids didn't want to be caught and end up in the auditorium. I don't remember what the consequences were, but at the time I thought they were similar to what prisoners experience when they end up in solitary confinement, so I made sure to get to class on time.
Some students really enjoyed the challenge of getting to the next class on time and two in particular took the task to a new level and always raced to the next class. One boy always wore a handmade striped vest and each year as he grew, his mother would knit a new row to accommodate his recent growth spurt. Minutes before the class ended, they would start packing up their books and tying their shoelaces, readying themselves for the task at hand. A few teachers got so sick of this behavior that they made these two kids stay in the room until everyone else had left.
Occasionally, some kid would have a broken arm or leg and would be given a special pass to leave class early so their fractured bone would not be more traumatized from the gridlock going on in the halls in between classes. The injured kid was allowed to take a partner with them to accompany them to the next class, and being selected for this distinguished role and avoiding the between class crush was more coveted than winning the lottery.
Many of my friends from grade school were still in my classes in middle school, but my friend-group began to expand as I met new kids as well. The best new friend I made in junior high was Susan who lived in the next town over where I hadn't spent much time before but quickly realized was a step up from my hood. The main reason I felt this neighborhood was upscale was that it had a McDonald's and I gladly took the Q60 bus on weekends to meet my new friend for a Big Mac so I could live large even if it was just for a few hours.
Susan was such a good friend that in 7th grade when my retainer got caught on my oh so 70's new gauze shirt, Susan offered to help me dislodge it. Sans gloves, Purell, or a face mask, she proceeded to pull the disgusting, bacteria-infused retainer from my shirt. She broke it in the process, which was a blessing, since there was no way my father was going to pay for another one and I was done with my braces forever. Perhaps I have Susan to thank for my Lauren Hutton-ish gap in between my two front teeth that perhaps could have been prevented by longer use of the retainer, but I'm good with that. To this day I can't think of another human being other than my dentist, who will willingly put their hands on something that's been in my mouth for an indefinate period of time.
Photo credit:  www.prepsportswear.com