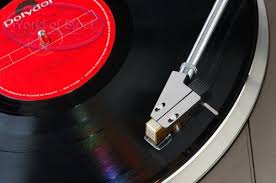 I've always loved music and I spent a good amount of time as a kid listening to records on the phonograph in my room. (Note to readers born after 1990; this was the equivalent of your iPod, but we shuffled songs by carelessly moving a  needle past the songs we didn't like, usually scratching and ruining the record in the process).
My brother loved music too and he invented what he called bouncing, an activity I quickly copied, which involves sitting on the floor or in a chair and rocking back and forth fervently while singing to the music. As he grew, his bouncing activities were partially responsible for the furniture problems we experienced in the 70's, because as his legs got longer, each bounce resulted in the  pounding of his feet on the carpet, which eventually wore it out. There was no way I could ever be blamed for this since my feet still don't touch the ground when I am seated in most chairs. Years later I replaced bouncing with running, but those close to me know that I still bounce from time to time, particularly during snowstorms or other occasions when I am cooped up in the house for long periods of time.
There are so many artists and albums that have been part of my youth and early adulthood, but a few in particular stand out.
Burl Ives – Big Rock Candy Mountain. This is my earliest memory of listening to music. I loved Burl Ives' voice and he reminded me of Santa Claus, another person I admired until I was five and was forced to celebrate Hanukkah.
Dr. Funhouse. This was a six-album collection of children's classics and some new tunes as well. I could spend hours alone in my room listening to these records, only emerging for food, water and an occasional bathroom break. It's funny to think how non-portable music was back then and what lengths I would go to in order to listen to my favorite songs over and over again.
Alvin and the Chipmunks. I was mezmerized by the high-pitched voices of these talented cartoon characters until I realized I could make any artist sound like Alvin and the Chipmunks simply by placing a 33 1/3 LP on speed 78. (Note to those same readers born after 1990…oh never mind, I have no modern day equivalent to describe this).
Up to Date – The Partridge Family. This was an exciting release because the album cover showed the birthdays of each  Partridge. This was considered exceptionally proprietary information back then. Fast forward to 2014 and I can view Danny Bonaduce's Facebook page, complete with his full birthday and a link to his wikipedia page with a synopsis of his dysfunctional family and upbringing in excruciating detail.
Love Will Keep Us Together – Captain & Tennille. I still can't get this song out of my head or come to terms with the fact that love kept them together for 40 years and then the shit hit the fan. Read more about that here.
Goodbye Yellow Brick Road – Elton John. I remember singing Bennie and the Jets and All the Young Girls Love Alice while my mother vacuumed the house. I'm still not sure if she chose to ignore the lyrics her ten-year old was singing or she just couldn't hear them over the vacuum cleaner.
 Captain Fantastic – Elton John. I waited weeks for the release, purchased the album from Alexander's department store for $3.99, cherished the album cover and liner notes and managed to choreograph the Hustle to Gotta Get a Meal Ticket from side two of the album.
Rock of the Westies – Worst Elton John album ever. Plus, I owned it on an 8-track tape, and well, we all know what happened to that. The album forced me to move on to new artists.
The Stranger – Billy Joel. I converted kicking and screaming, but in the mid-70's  Billy Joel became Elton John's temporary replacement. I eventually found my way back to Elton, which is a good thing since he manages to show up for concerts with much greater regularity than Billy Joel.
Herb Alpert and the Tijuana Brass – Greatest Hits. My dad played this instrumental album often and the songs always make me smile.
Neil Diamond's Greatest Hits. When my dad first brought this album home, he said mom would love it. She listened to it once and said, "I hate it." Dad said, "Give it time." He was right. She has been a Neil Diamond groupie for close to four decades.
A Night at the Opera – Queen. Bohemian Rhapsody still blows me away and I still have no clue what it is about.
Saturday Night Fever – The Bee Gees. Oh please…you listened to it too.
Fragile – Yes. Brings back fond memories of listening to my tone deaf brother Jeffrey trying to sing the tunes with a pseudo British accent.
Best of Emerson Lake & Palmer. See number 14.
Seconds Out-Genesis. For me, my high school anthem. Zeppelin, Pink Floyd and Rush (especially Rush) be damned.
Duke-Genesis. This album was a huge departure for Genesis and a foray into pop. It sucked, but the summer of 80 when it came out rocked so I have to keep it on the list.
The River-Bruce Springsteen. I'm not a huge Springsteen fan, but to reveal this publicly at my large state college in upstate New York with thousands of drunken fans sucking down chicken wings and "pop" would have resulted in an early death, so I went along with the ruse for four years (sorry guys).
Tainted Love-Soft Cell. This one only has relevance to a certain someone who left me stranded in a club at 288 Lark Street in Albany 30 years ago; but of course I'm not bitter.
Speaking in Tongues-Talking Heads. This was my favorite album in 1984 and a great part of my life my senior year of college when for just a few minutes we could stop listening to Bruce Springsteen.
Soundtrack to Dirty Dancing. I found this on a first date in the CD collection of the person who later fathered my children; getting rid of it was a requirement for a second date.
Diva- Annie Lenox-. Walking on Broken Glass was playing on the radio the day I brought my daughter home from the hospital. Reminded me of what a fragile little package I was holding.
Blame it on the Rain-Milli Vanilli. Ok so the lip-synching thing wasn't a shock, but it did change the way people thought about music, no?
Jagged Little Pill-Alanis Morissette. This is the uber-rock anthem for pissed off women.
So Called Chaos. This was the album Alanis made when she calmed down and stopped being so pissed off. She later went on to release Flavors of Entanglement, an album she created when she was in a "happy place." Personally, I like pissed-off Alanis better.
What albums, CDs or iTunes define your life?